Bathrooms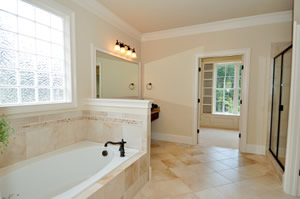 At Vincent Coyle Plumbing and Heating we can design, supply and install your bathroom from start to finish.
We can offer a wide range of designs to suit your taste.
We have over 20 years of experience in fitting bathrooms across central Scotland.
So whether you are considering a bathroom makeover or a complete redesign we can provide all the help required at a sensible price.
We can provide free estimates and quotations.
Tel: 01236 764357 to find out more.
Bathrooms Airdrie ~ Fitted Bathroom Coatbridge ~ New Bathroom Cumbernauld Motherwell Glasgow Lanarkshire Scotland