Boilers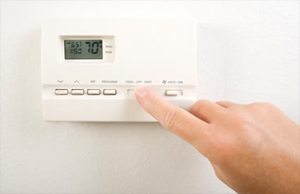 At Vincent Coyle Plumbing and Heating we can tailor various boilers/system designs to meet any specifications required, whether you require the latest high tech condensing boiler, standard combi or system boilers we do our best to meet any budget.
Quality and safety is paramount, your installation would be carried out in accordance with latest British standards and manufacturer requirements
With our vast experience we know what a good reliable boiler is and what's not, so your installation is carried out using boiler manufacturers such as Worcester, Baxi, Vaillant, Vokera and many more. We also use Danfoss Controls and Stelrad radiators, which ensure a dependable and long life for your system.
Take a fresh look at your heating and hot water costs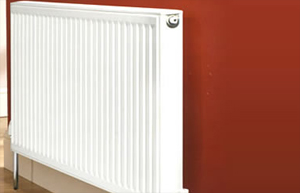 If you've had your boiler for 10 years or more, switching to an award-winning Worcester Greenstar condensing boiler and upgrading your heating controls could cut your bill by up to £275 a year.
Older boilers can be as little as 60% efficient but every one of our boilers is A-rated for efficiency, meaning it turns 90% or more of the fuel it uses into heat and hot water for your home.
Better return than a bank account!
The amount you could save on your fuel bills in a year represents a far better return on your money than a similar amount invested in a typical low interest bank or building society savings account.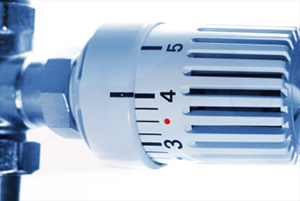 Boiler efficiency
Condensing boilers are at least 90% efficient, meaning that they turn 90% of the fuel they use into heat. The official rating for boiler efficiency is the 'SEDBUK' scale. SEDBUK stands for 'Seasonal Efficiency of a Domestic Boiler in the UK'.
Our condensing boilers achieve the highest possible efficiency category – SEDBUK Band 'A'.
What is a condensing boiler?
The term 'condensing boiler' refers to the fact that the boilers produce condense from time to time.
Condensing boilers use heat from exhaust gases that would normally be released into the atmosphere through the flue. To use this latent heat, the water vapour from the exhaust gas is turned into liquid condensate.
In order to make the most of the latent heat within the condensate, condensing boilers use a larger heat exchanger, or sometimes a secondary heat exchanger.
Due to this process, a condensing boiler is able to extract more heat from the fuel it uses than a standard efficiency boiler. It also means that less heat is lost through the flue gases.
What is SEDBUK?
The SEDBUK rating was developed under the UK Government's 'energy efficiency best practice programme' with the co-operation of boiler manufacturers, including Worcester. It provides a basis for fair comparison of different models of boilers.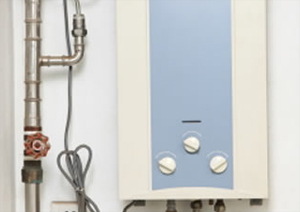 The SEDBUK rating is the average annual efficiency achieved in typical domestic situations. It takes into account sensible assumptions about climate, control, pattern of usage and other similar factors.
The rating is calculated from laboratory tests together with other important factors such as boiler type, fuel used, ignition type, UK climate, boiler water content and typical domestic usage patterns. So, for estimating annual fuel running costs SEDBUK is a better guide than laboratory test results alone.
The boiler's performance is scored, enabling the boiler to be placed in a banding system using a scale from 'A' to 'G'. 'A' rated boilers are the most efficient.
Condensing boiler regulations
Building regulations that have come into force since 1st April 2005 state that any replacement or new gas or oil boiler must be a condensing boiler. Rare exceptions can apply.
Central heating boliers Airdrie ~ New bolier Coatbridge ~ Boiler Scotland ~ Bolier repair Airdrie